A Bit About Us
Rosenwinkel Insurance is an Independent Insurance Agency representing dozens of top rated, secure and established insurance companies. We offer family-style service and selection for ALL of your insurance needs.  We carefully select the companies we work with in order to provide you with the best level of service, price and protection. A huge advantage of using an independent insurance agency is we do the comparison shopping for you and we work for you!  We will always do our best to satisfy your needs and continuously have your best interest in mind.  We can help you save even more with "Early Quoting Discounts" if you call us before your current policy expires!  Did you know that you don't have to wait to start putting money back in your pocket?  In most cases, you will get a refund of any unused premium if you switch your insurance before your renewal date! 

We are very proud to represent and service Hammond and all the surrounding towns in Northwest Indiana, Lake County, Cook County, Illinois, Michigan, Ohio and Kentucky.  As independent agents, we work hard to present the community with the best options to protect themselves, their loved ones, their business, their hobbies and their future.


We invite you to visit our office at 7114 Calumet Avenue in Hammond.  We would love to meet you and while here, you can take a stroll down "Memory Lane".  The office if full of Rosenwinkel history and other nostalgia that we would love to share with you!
If you can't make it in to see us, please give us a call at (219) 932-8283 or email us at ProtectYourself@RosenwinkelInsurance.com.  We can't wait to hear from you!
Staff Members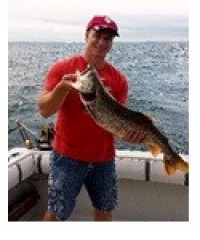 Edward T Rosenwinkel — Agent/Owner Email
My name is Edward T. Rosenwinkel and my beautiful wife Tami and I have four great teenagers between us - two boys (Jake and Andrew), and two girls (Tara & Alyssa). We were married in May of 2014 and live in Schererville, Indiana. Our days are full of the kid's activities which include Lake Central Dance, boy scouts, basketball, baseball, soccer and Lake Central Marching Band. Professionally, I have 20+ years of experience selling insurance and managing our office. I am licensed in Indiana and Illinois for property, casualty, life and health insurance. I grew up in Lake County Indiana in Griffith and Crown Point. I went to Lake Central High School and after graduating I attended Indiana University, (Class of 1994 - GO HOOSIERS!!!). While at IU, I was a member of Alpha Sigma Phi Fraternity. Within the community, I volunteer with my son's Boy Scout troop, have coached youth baseball and flag football for the Town of Schererville, and coach Lake Central Youth Basketball. I play in an adult baseball league with the Northwest Indiana NABA league and I am a longtime member of Lake County Fish and Game Association. I am an avid fisherman, I love driving my 1968 Mustang, hiking, camping, shooting, skiing and hanging out with friends and family. You'll always be part of the family here!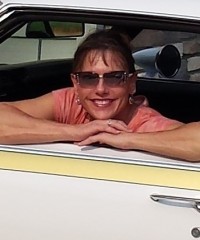 Tami J Rosenwinkel — Agent/Owner Email
Hi! I'm Tami Rosenwinkel and I have an interesting background. I grew up in Dolton, IL and moved to the Hoosier State in 1995. After graduating from Thornton Township High School in Harvey, IL, I started working downtown at First Options of Chicago in the Human Resources/Payroll department. I left that position after ten years to dedicate myself to starting a family and took the position of "Domestic Engineer" (long hours, no pay but excellent benefits…LOL). In 2010 I decided to get back into the workforce and worked for a major insurance company. I worked for the next three plus years as a staff member and temporary agent licensed in property, casualty, life and health insurance. From there I went to work for Riverdale Body Shop as the office manager. My insurance background was priceless on the other side of the claims process and I was able to guide and help customers thru the process in many ways. Now, I'm here to join my husband as we carry on the Rosenwinkel family legacy as an agent and part owner of Rosenwinkel Insurance, LLC. I love to drag race my 1969 Hurst/Olds. I love to fish and also belong to the Lake County Fish and Game Association. I enjoy hiking, camping, hunting, shooting and skiing. I am a Route 66 buff and travel the "old road" often. I belong to the Route 66 Association of Illinois and do preservation work along the Mother Road as much as I can. I have hosted and helped organize car shows and meets for the Hurst/Olds Club of America and am also a member of the Oldsmobile Club of America. In the community I have coached T-ball, youth soccer and basketball. I taught Faith Formation at St. Michael's Church for several years where I was also involved in the Mom and Tots Group. I volunteer at my children's schools as time allows and organized the Plum Creek 4th of July parade for over 10 years. We look forward to meeting you and taking care of you and your family!