Payments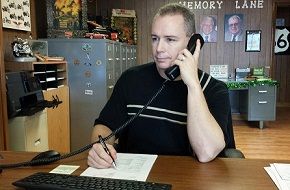 We have 2 convenient locations to provide you with family-style service to ensure your needs and concerns are handled correctly and quickly. You can call us in Hammond at (219) 932-8283 or in Crown Point at (219) 662-1111, and we will help guide you through making any changes you need to make to your policy, filing a claim and/or answering any questions you may have!
If you need help filing a claim and it is NOT an emergency, please leave a message at the office or call us when we are in the office next at (219) 932-8283 for Hammond and (219) 662-1111 for Crown Point, Indiana. If you would like to talk to us sooner than later, follow the instructions on our voicemail and hit zero when you hear our greeting and you will be forwarded to our cell phone. If we don't answer, PLEASE leave a voicemail and we will call you back as soon as we can.
If you need us in the midst of a CLAIM EMERGENCY, please call our emergency number (219) 932-4123 which is forwarded to our cell numbers. Again, PLEASE leave a message if we don't answer. Whether you need advice, recommendations, phone numbers or moral support, we don't want you to hesitate to call us!
Another option for after business hours is to call the company on your policy or visit our Payment & Claim Center. Your policy will include a 24-hour claim reporting number and these numbers are also listed on our Payment & Claim Center page. Prior to calling, please have your policy number available for the claims adjuster.
Please keep in mind that coverage cannot be bound by email, voice, or fax. Coverage will only be bound with written notification from our office.
Below are forms that we have provided to save you time when submitting any customer service request.