Get To Know Us....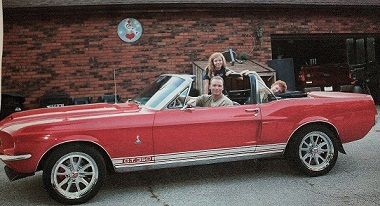 Rosenwinkel Insurance is an Independent Insurance Agency representing dozens of top rated, secure and established insurance companies. We offer family-style service and selection for ALL of your insurance needs. We carefully select the companies we work with in order to provide you with the best level of service, price and protection. A huge advantage of using an independent insurance agency is we do the comparison shopping for you and we work for you and at NO cost to you! We will always do our best to satisfy your needs and continuously have your best interest in mind. We can help you save even more with "Early Quoting Discounts" if you call us before your current policy expires! Did you know that you don't have to wait to start putting money back in your pocket? In most cases, you will get a refund of any unused premium if you switch your insurance before your renewal date!

We are very proud to represent and service Hammond, Crown Point and all the surrounding towns in Northwest Indiana, Lake County, Cook County, Illinois, Michigan, Ohio and Kentucky. We are excited to be able to serve your needs near Cedar Lake, Lowell, Merrillville, Schererville, St. John, Winfield and other surrounding communities. Having locations in both North Lake County and South Lake County will make it very convenient to visit and/or take care of business wherever your errands may take you!
As independent agents, we work hard to present the community with the best options to protect themselves, their loved ones, their business, their hobbies, their future, their pets, their travel plans and MORE!

We invite you to visit our offices located at 7114 Calumet Avenue in Hammond and 10740 Broadway, Suite B, Crown Point. We would love to meet you and while here, you can take a stroll down "Memory Lane". The offices are full of Rosenwinkel history and other nostalgia that we would love to share with you!
We are an LGBTQ + friendly, inclusive business. ALL are welcome and we want absolutely everyone to feel safe and supported with our family!
If you can't make it in to see us, please give us a call in Hammond at (219) 932-8283 or Crown Point at (219) 662-1111 or email us at ProtectYourself@RosenwinkelInsurance.com. We can't wait to hear from you!