Edward T Rosenwinkel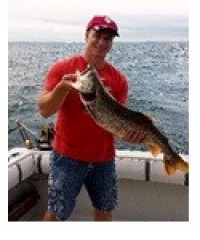 Email
Agent/Owner
My name is Edward T. Rosenwinkel and my beautiful wife Tami and I have four great teenagers between us - two boys (Jake and Andrew), and two girls (Tara and Alyssa). We were married in May of 2014 and live in Schererville, Indiana. Our days are full of the kid's activities which include Lake Central Dance, boy scouts, basketball, baseball, soccer and Lake Central Marching Band.
Professionally, I have 20+ years of experience selling insurance and managing our office. I am licensed in Indiana and Illinois for property, casualty, life and health insurance.
I grew up in Lake County Indiana in Griffith and Crown Point. I went to Lake Central High School and after graduating I attended Indiana University, (Class of 1994 - GO HOOSIERS!!!). While at IU, I was a member of Alpha Sigma Phi Fraternity.
Within the community, I volunteer with my son's Boy Scout troop, have coached youth baseball and flag football for the Town of Schererville, and coach Lake Central Youth Basketball. I play in an adult baseball league with the Northwest Indiana NABA league and I am a longtime member of Lake County Fish and Game Association. I am an avid fisherman, I love driving my 1968 Mustang, hiking, camping, shooting, skiing and hanging out with friends and family.
You'll always be part of the family here!